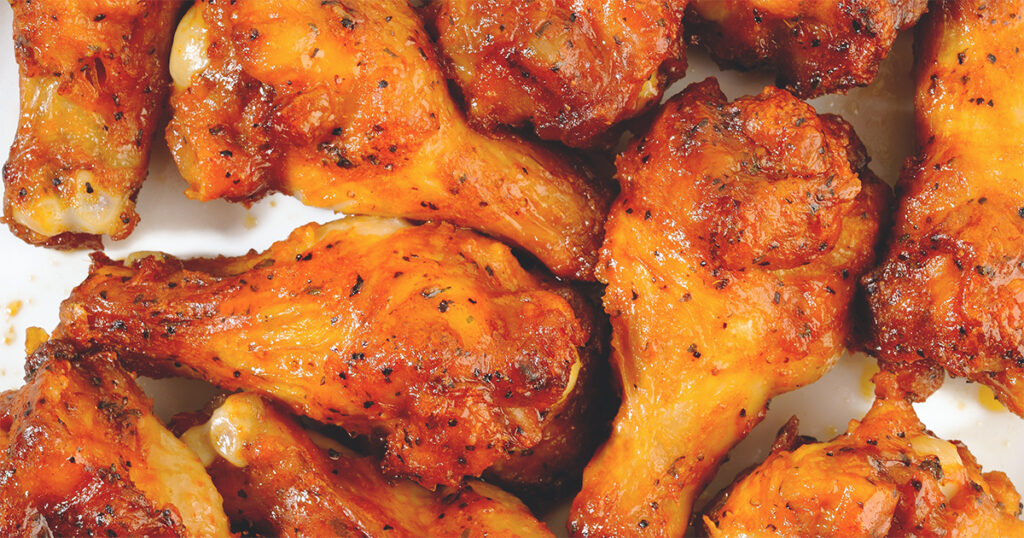 Oh, chicken wings. Crispy, juicy, meaty, big (but not too big) chicken wings… is there any other food so unanimously loved? Is there any other dish more prolific or "safe" on a menu? These days, it sure doesn't seem like it. Whether baked, fried, smoked or grilled, the chicken wing has remained an American dining tradition. But what's the secret to taking them from good to great? How can you stand out in a crowd full of similarly dressed drums and flats? If you ask us, it's all about the sauce.
While your big 3 (buffalo, hot, BBQ) are loved among the masses, the ever-evolving palates of the American consumer demand more. There is a growing flavor gap between the chicken wing haves and have-nots, and if you're not exploring new and trendy sauce flavors, well… your competitors probably are. And that's a big problem. But we love problems. Our team analyzed 7 of the top trending but underrepresented wing flavors… backed by our tastebuds and yes, real, hard data.
Take a peek at these top wing flavors that deserve more love on your menu.
1️⃣ Honey Garlic
There's nothing unique about honey or garlic when they stand alone, but when their forces combine, we get a delicious flavor that wing consumers love. Honey garlic has increased 126% on wing menus in the past 12 months. The sweet and sour profile offers consumers a quirky twist (in a good way!) on a classic favorite. Most loved by Millennial and Gen X consumers, honey garlic is used in wing applications in 50% of menu incidences, and we expect that number to grow.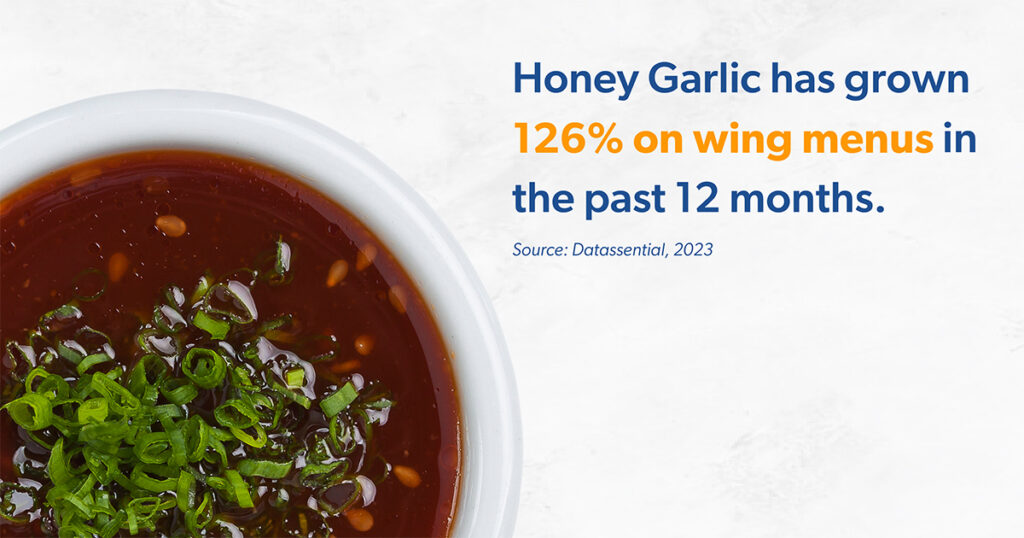 2️⃣ Thai Chili
Global flavors like Thai chili are becoming increasingly prolific in American cuisine. On wing menus specifically, Thai chili has grown 40% in just the past 12 months. When presented to screeners, 51% said they would purchase Thai chili flavored wings if it were available. Considering that 58% of surveyors say they would be interested in trying more LTOs with global, ethnic flavors, Thai chili wings would be a smart add to your LTO calendar.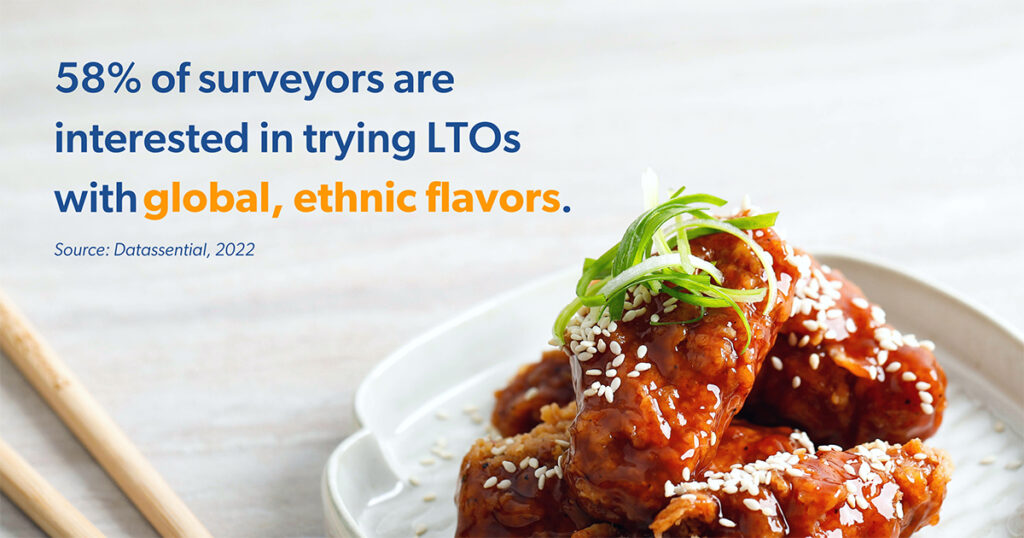 3️⃣ Lemon Pepper
Two things American consumers take seriously: football and wings. Leading up to the biggest Sunday in football, lemon pepper was the top searched chicken wing flavor – even exceeding online searches for classic buffalo1! Lemon pepper wings LTOs that were introduced to menus during football season were top performers in terms of draw among Datassential surveyors. Couple that with the fact that lemon pepper wings have increased 53% on U.S. restaurant menus in the past 12 months… and we have a flavor touchdown.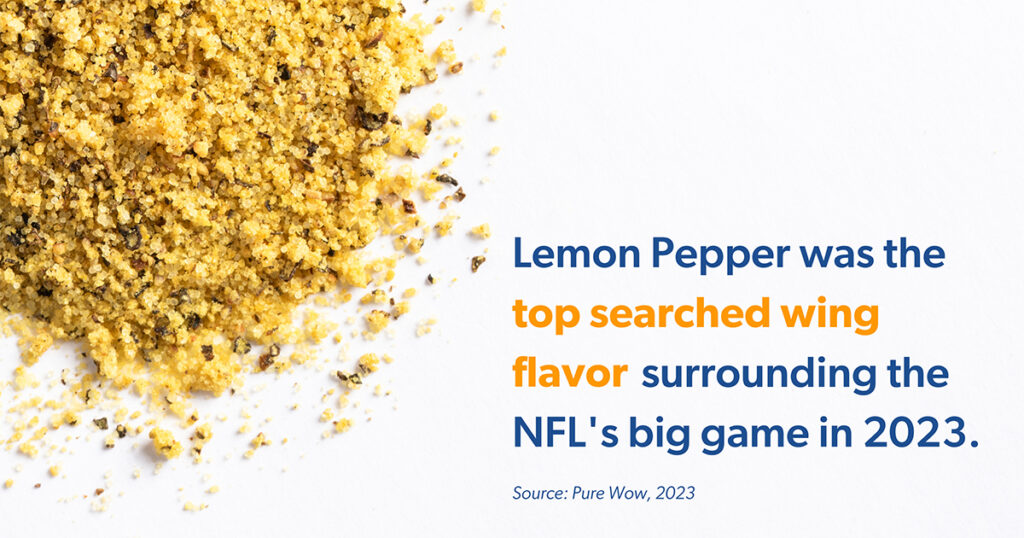 4️⃣ Nashville Hot
If a flavor has grown on U.S. restaurant menus for 8 years straight, it's no longer a trend… it's a staple. Nashville Hot, which is used in various chicken applications, has increased 483% on wing menus in the past 4 years and is a proven traffic driver. In a Rubix proprietary study, more than half of all Gen Z, Millennial, and Gen X screeners said they would visit a restaurant just for Nashville Hot wings. By not having a flavor this appealing on your menu, you're giving even the most faithful customers a reason to leave.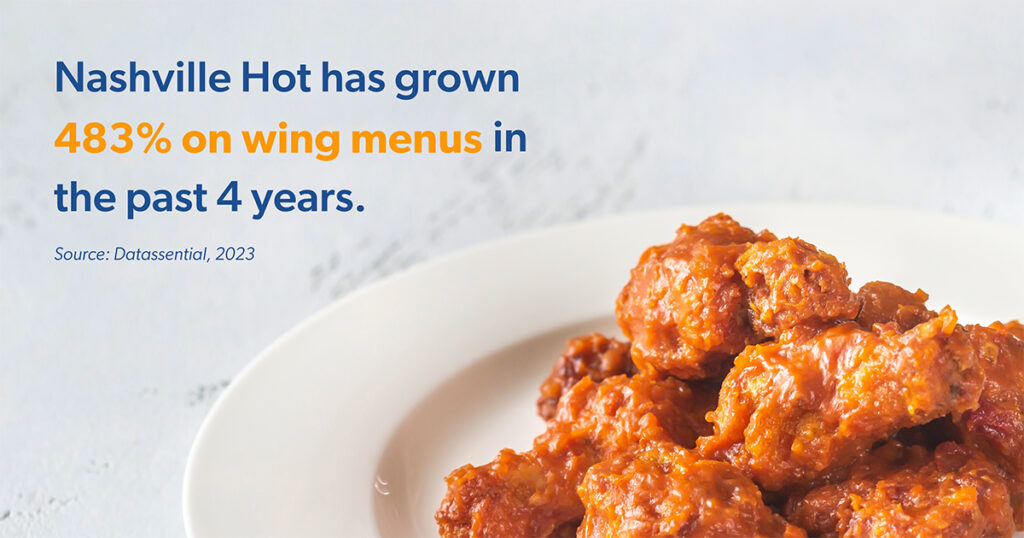 5️⃣ Spicy Maple
Consumers are ready for the next hot honey and their eyes are set on spicy maple. FSR Magazine2 pointed readers to spicy maple as one of the top flavors to add to menus in 2023. Our research shows that consumers agree – especially when used in wing applications! 58% of screeners considered spicy maple wings to be a unique concept and Millennials were the most inclined to order the menu item. True, spicy maple wings are a rare find on menus today, but they won't be for long; and consumers will be loyal to the brands that were first to market.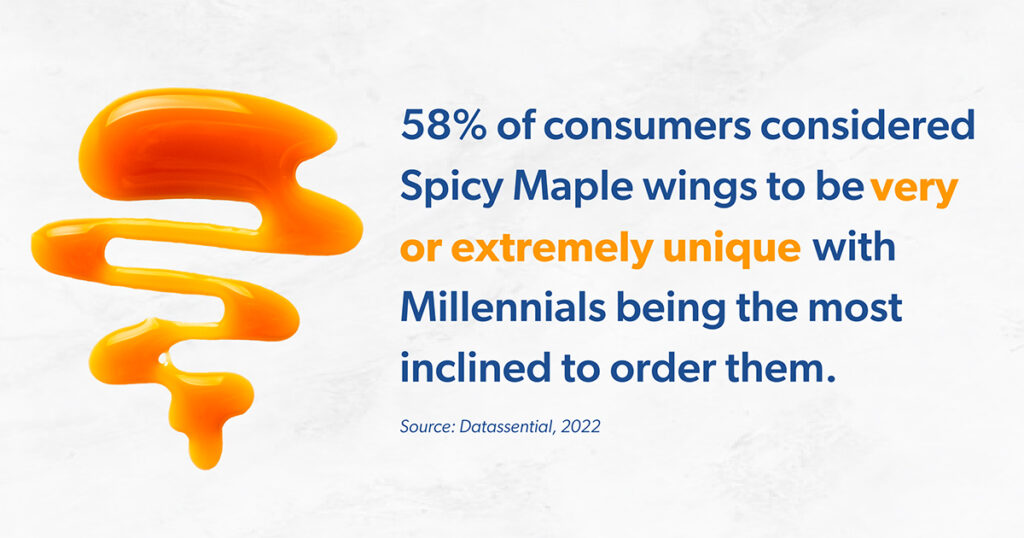 6️⃣ Mango Habanero
Hot habanero peppers mixed with the sweet, citrusy taste of mango make for a dynamic sweet and spicy combo that's a perfect fit for wing menus. In fact, mango habanero has increased 92% on wing menus in the past 12 months. It's currently in the proliferation phase of the wings menu adoption cycle and it will move into ubiquity as the flavor becomes more mainstream in other applications. And according to Datassential, that'll happen sooner than you think! Mango habanero is projected to grow 48% on menus by 2026.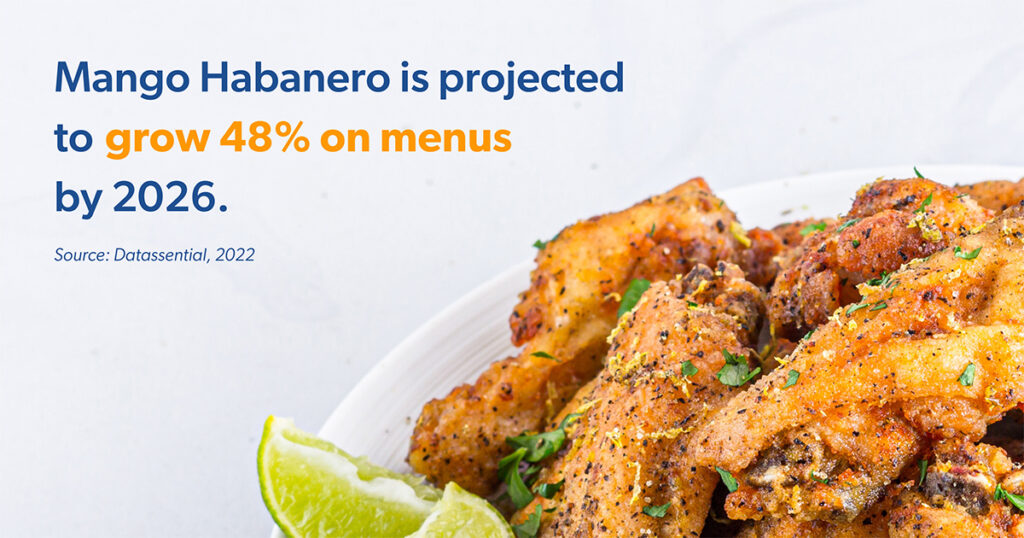 7️⃣ Carolina Reaper
You may find it daunting to add a flavor this hot to your menu, but there's undoubtably a market of wing consumers who would eat the heat up. After running screeners on wing flavors, we found that Carolina reaper wings were a top performer in terms of draw. This didn't come as a surprise since Carolina reaper is up 200% over the course of 4 years and is used in wing applications in 33% of menu incidences. So, if you like it hot, like 2.2 million SHU on the Scolville Scale hot3… Carolina reaper is for you (and your customers).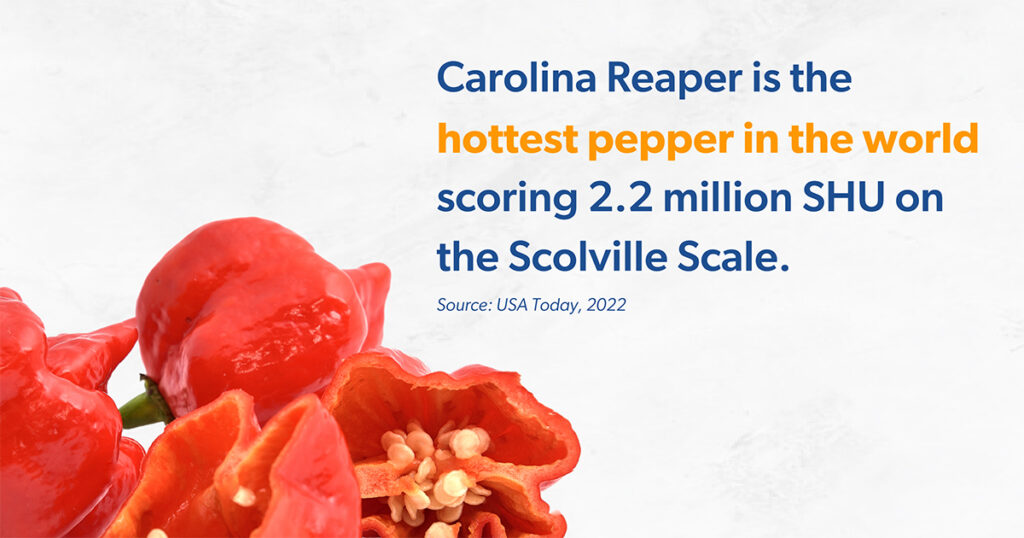 Is your mouth watering yet? Good. Now you know how your customers feel when they see one of these flavors on your competitors' menus. Contact us when you're ready to revitalize your wing menu with in-demand flavors.